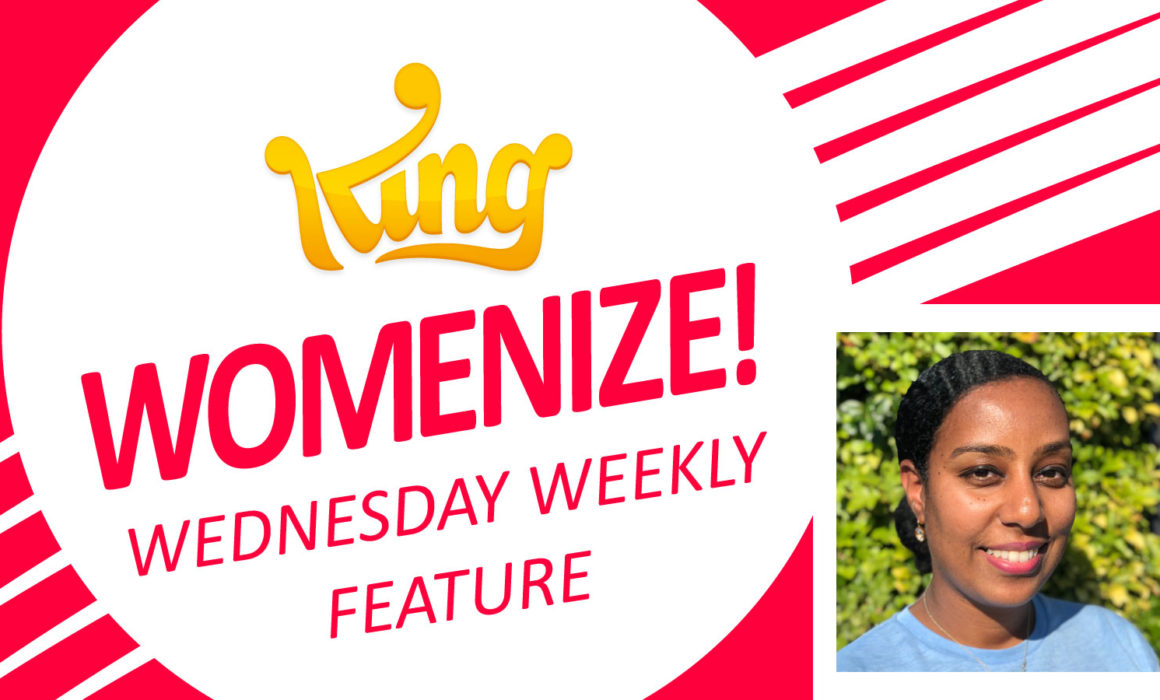 WWW FEATURE KING SPECIAL: NAZARETH TEKESTE
Womenize! Wednesday Weekly is our weekly series featuring inspirational women from games and tech. In this special edition we highlight five sHeroes from leading mobile game studio King. Today, we introduce Senior HR Business Partner, Nazareth Tekeste. Read more about Nazareth in this interview: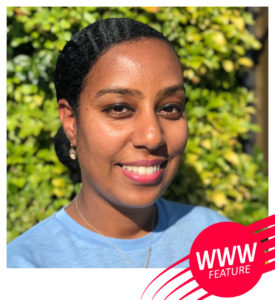 Hi Nazareth! You are a Senior HR Business Partner at King. Can you tell us a bit about your work, what are your main tasks?
Currently, I am the HR Partner for King's London Studio, creator of Farm Heroes Saga and the Berlin Studio known for games such as Candy Crush Jelly Saga. I form part of the leadership team for both studios and I spend my time aligning with the leaders on which HR activities need to be delivered so that it's in line with their business objectives. I deliver cyclical HR activities such as performance enablement, talent planning, facilitate diversity & inclusion initiatives, training and off-sites and programs such as team effectiveness to ensure that our teams are engaged and delivering at their full potential, and much more.
Departments like Game Design or Game Art usually have a pretty defined path on how to start out in the industry. How does one start out in your field of work?
I started my career as a Recruiter, firstly working in the agency world before moving into an in-house recruiter role. After a few years of focusing on UK hiring, I moved to Barcelona to broaden my experience. This led me to King where I hired for roles across multiple functions in our European Studios as well as for our offices in the US and Asia. Late 2014, I had the opportunity to take on a dual role as a Recruiter and HR Manager on an assignment with one of King's newly acquired studio in Asia. I spent half of my time hiring and the rest of my time was focused on implementing HR frameworks, local induction, embedding King's values, performance management, establishing a feedback culture, employee engagement activities, coaching management and collaborating with HR colleagues to design and deliver management training.
Every day I learnt what it meant to be a HR generalist and I loved it. I enjoyed the variety and no day was the same. I wanted to continue developing as a generalist and I found a new career path that I didn't even know could be an option for me to explore. I didn't have the traditional HR generalist background, however as a recruiter I had transferable skills such as establishing and building relationship, stakeholders management, influencing, managing multiple projects, etc. It was critical that I partnered with HR peers to deliver and learning on the job was the best way to practice and develop the technical skills and knowledge that I needed to succeed as a generalist. The assignment gave me this opportunity and I embraced it, along with guidance, feedback and coaching from my manager at the time. Patience, the willingness to test and learn, along with researching best practice, checking in with colleagues and applying common sense set me on the path to transition into a HR Generalist role.
What is the most important trait you should have when working as a Senior HR Business Partner?
True partnership means being a trusted advisor and your voice being heard at the leadership table. It's vital that business leaders seek your opinion before decisions are made as HR play a key role in shaping how the business approaches their plans, therefore, relationship building, trust and strong communication skills are needed. Being commercially savvy and telling the story behind the data is equally important so take the time to learn and understand the business language and nuances, and get comfortable with people metrics as this will enable you to maximise your position at the table. Diversity and Inclusion should be top of mind and having an appreciation for cultural differences in the way we operate, work and engage with our employees is also key to ensure that the business is set up for success and all employees are performing at their best. Finally, be authentic and bring your personality to work, we interact with the people at all levels of the organisation and we have a role to play in inspiring and mentoring others around us while we network with peers inside and outside our organisation. It's important that we fail fast and learn, test and seek feedback before launching a new process or initiative and continue to evolve our HR practices to bring the best experiences for our people and business.
Thank you so much for your insights, Nazareth!
Nazareth's Links:
LinkedIn: https://www.linkedin.com/in/nazarethtekeste/
King Website: https://king.com/
---
WWW Feature by Anne Zarnecke