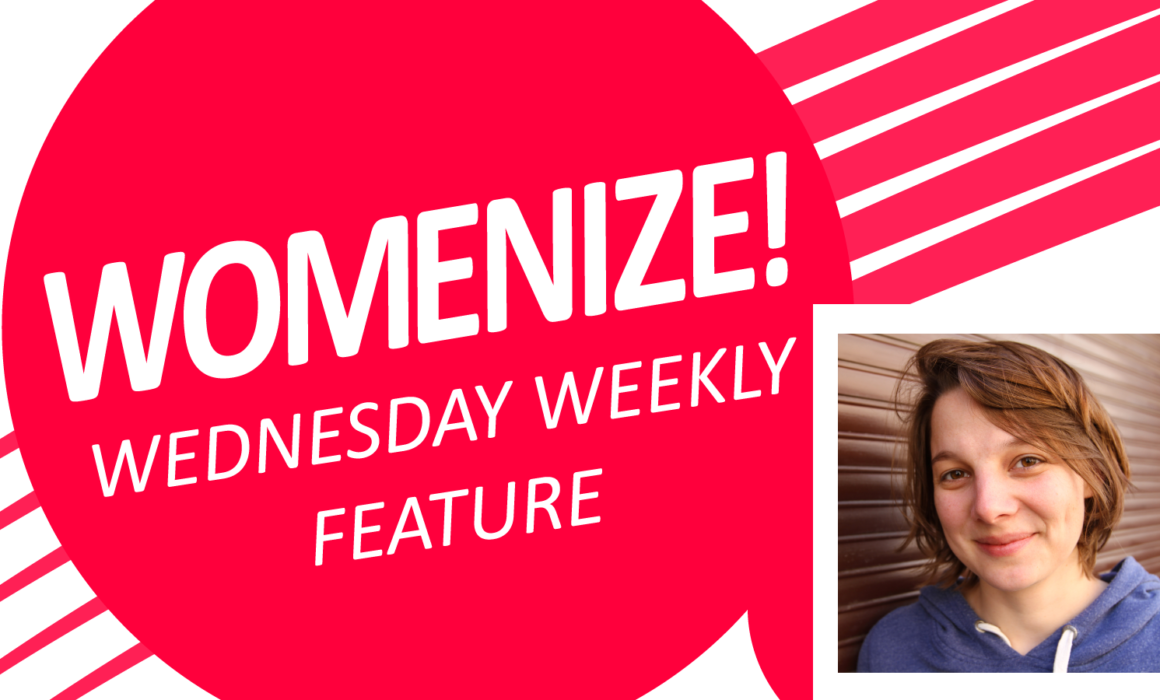 Womenize! Wednesday Weekly is our weekly series featuring inspirational women from the games and tech industry. Today's post features Linda Kruse, game designer and founder of The Good Evil. She has recently joined the game (association of the German games industry) executive board. Keep on reading to find out how The Good Evil was born and what she plans to achieve with game.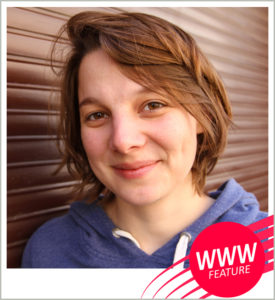 Hi Linda, you founded the Cologne-based game development studio The Good Evil in 2013. Can you tell us a bit about how that came about?
Sure. I was almost done with my Master of Arts at the Cologne Game Lab in 2012. My master thesis was about research and development of a language learning game for children on touch screen devices. This was the point of exit not only for "Squirrel & Bär" the companies first production but as well for myself. I really wanted to develop "Squirrel & Bär" and bring it to market. It would not have been possible to do that in another capacity at that time. So I quit my job and started the company. I really love developing educational games (or serious games or games with purpose). So the studios focus is to develop games that make the world better. We do this through our own games and our client projects.
You've recently joined the game executive board. What is your role on it and what are your main objectives as board member?
Yes, I'm pleased about this merger and I'm looking forward to all the work we can now tackle. As the association represents the games industry interests and talks to the government, society and media my role as vice chairwoman of the board is to accompany the next necessary steps to improve the conditions for the German games industry. Our members include developers, publishers and many other games industry actors. In addition, the game association is the sponsor of gamescom – the world's biggest event for computer and video games. So there are a few things to do. My main objective will be to improve education in the field of games, both in schools as well as in high schools. Furthermore, to improve the public funding possibilities to make the German games industry compatible compared to the games industry of other (European) countries. And of course, to strengthen the possibilities for indie developers in Germany, so that they can grow and develop internationally successful games.
Can you share your advice on how to establish yourself in the industry as a young game developer?
Well. I guess there is no golden way. Everybody has to find his/hers, that fits. But I encourage people to seek the dialogue with other like-minded developers from very early on. Go to networking events. Don't be shy and get yourself, the project, the company out there. Same counts for holding talks at conferences. Depending on the status volunteering might at
conferences might as well be useful. And of course, the best business card as a young game developer is a solid, well done and released first project or product. It defines your future work a lot besides that it as well helps you do strengthen your skills.
Thank you for your time!
Linda will speak at this year's Womenize! Come to Womenize! Games and Tech 2018 to hear her talk and connect with an abundance of incredible talents from the industry! www.womenize.net

Linda's social links:
Linda's Twitter: @ldacruz_
The Good Evil: http://thegoodevil.com/
The Good Evil Twitter: https://twitter.com/thegoodevilcom/
The Good Evil Facebook: https://www.facebook.com/thegoodevilcom/