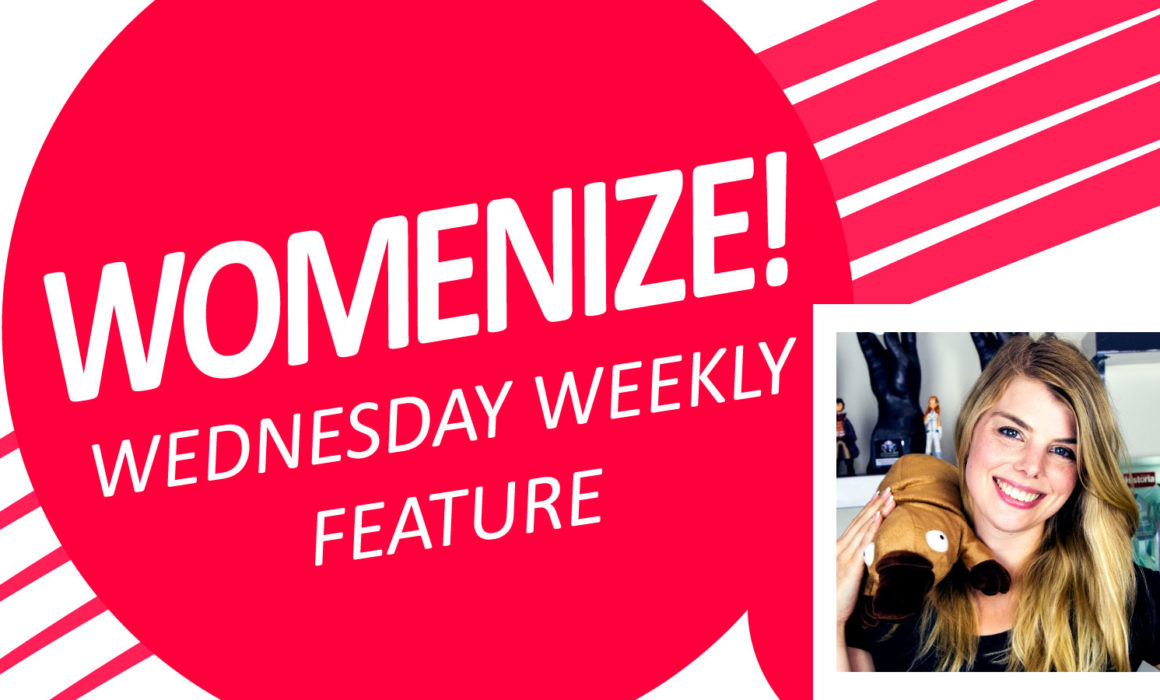 Womenize! Wednesday Weekly is our weekly series featuring inspirational women from games and tech. For this edition we talked to the Head of Communications at Daedalic, Sandra Hübner. Read more about Sandra in this interview: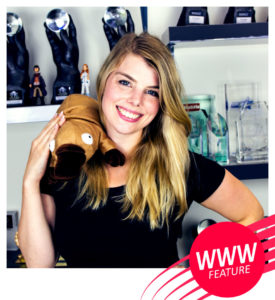 Hey Sandra! You are the Head of Communications for Daedalic. Can you tell us a bit about what you do and how a average work day looks for you?
As Head of Communications I'm responsible for all Marketing, PR, Social Media, Event Management and Advertising topics. With the help of my team I address any communications inquiry, product and corporate wise. For example, we're responsible for communication plans for every product launch and organize our booths at big trade shows from scratch. Therefore, I don't have a typical workday as every day is related to the task at hand. Right now, I'm busy organizing further PR and Marketing opportunities for our current release CryoFall. In addition, I plan our booth design at E3. Next week I could dig deeper into influencer relations for our upcoming titles or look further into improvements of our corporate website.
You started out at Daedalic as a PR Manager in 2015, after that you got promoted to the Head of PR and are now the Head of Communications. What advice would you give to people who want to further develop their career like you did?
I believe without passion for your working field and company you won't accomplish big career steps. For me, Daedalic is an outstanding video game developer and publisher with plenty of unique titles I can relate to. Without that I couldn't be an efficient communications leader. Due to my identification to the brand I can translate my passion to my work. PR and Marketing are emotional communication fields; you have to tell great, gripping stories and reach out to people in a meaningful way. I'm able to do that successfully because of my emotional bond with Daedalic. I'm certain that if you believe in something, then you can achieve it; with hunger to learn something new each day and devotion for your work.
Are there any recent projects of Daedalic that you're particularly excited about?
I'm really excited about Daedalic's biggest IP entry yet: The Lord of the Rings – Gollum. I'm in close contact with the producer and fascinated about their expert knowledge of the franchise, the ideas for the game and the gameplay mechanics. They want to deliver an outstanding game with fun and serious gameplay sequences. I believe that this title will surprise a lot of people because you still feel the DNA of Daedalic, but it has been evolved to a new thrilling approach.
Thank you for sharing your insights Sandra!
Sandra's Links:
Twitter: https://twitter.com/anormaldisaster
Instagram: https://www.instagram.com/anormaldisaster/
Daedalic's Website: https://www.daedalic.com/
---
WWW Feature by Anne Zarnecke