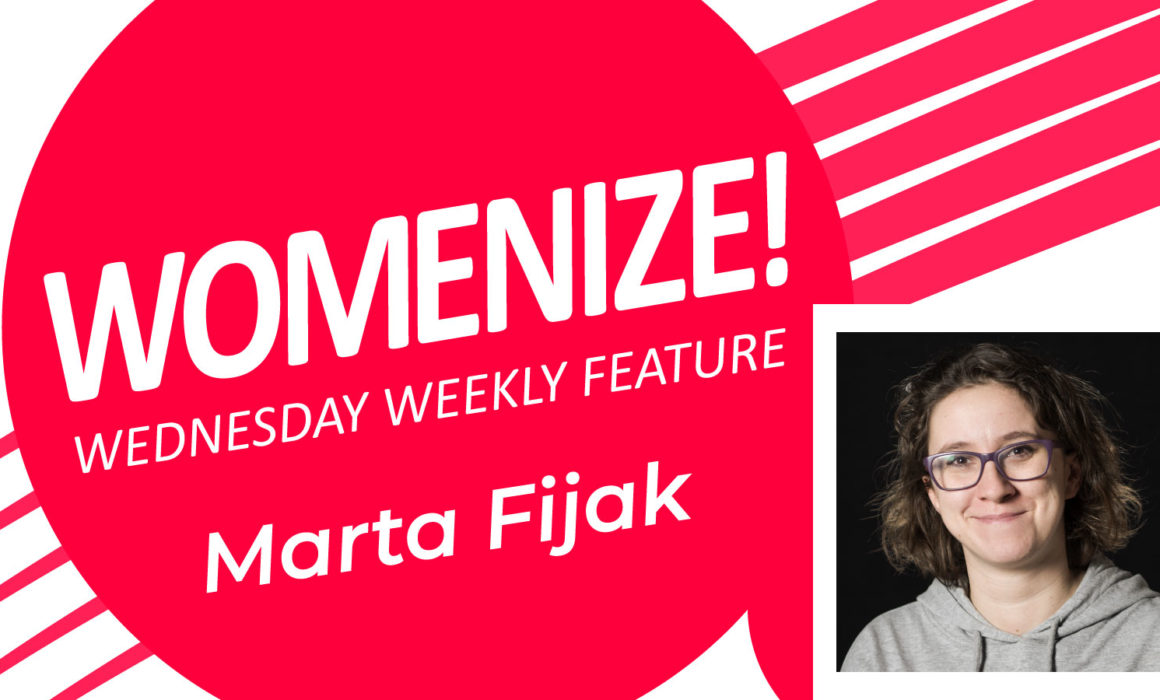 Womenize! Wednesday Weekly is our weekly series featuring inspirational women from games and tech. For this edition we talked to Marta Fijak, Lead Game Designer at 11 bit studios. Read more about Marta in this interview: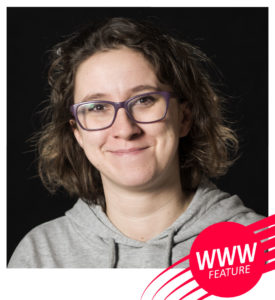 Hi Marta! You are the Lead Game Designer at 11 bit studios, where you have worked on Frostpunk. What were your first steps into the games industry?
Hi! From the moment I first played super frog and north and south on amiga I wanted to make games but for me, at that time, it seemed as valid of a dream, as becoming an astronaut. So in my high school years I did some small prototypes (rpg maker!) and animations, but when deciding where to go to university I went with more reasonable choice – Experimental Biology – set on becoming a scientist. Years have passed and to help with my primary field I enrolled in to additional degree – Computer Science. One of the requirements for the second year was doing an internship. I had the luck to be in a city with a game dev company in it, so I decided to try in there – boom – I landed a one-month internship at Techland. I still remember that I was so excited to have an interview in a real gaming company, that when they asked my about monetary compensation I told them I can work for free, because it's games (definitely not a smart move, now I know better). That one month there taught me a lot and gave me a boost of confidence, so after I finished the internship I started to develop my own games. While I was still doing Biology I decided to have a double life, during the day I would do sciency things, at night game things. I released 3 games that way, and finally enrolled into a game design contest to win a tablet, so I can show my games to other people on a bigger screen. I did not win the tablet, but I won a job offering, and that long and convoluted story shows my way into the first professional game industry job. 
You are vocal about the fact that Game Designers benefit from supporting their work with basic programming knowledge. In which ways should an aspiring Game Designer with no prior knowledge approach the area of programming?
I strongly believe that a basic knowledge of programming is a good bonus skill for everyone in the industry, not only game designers. Both graphic artists, QA, and designers can streamline a lot of mundane tasks thanks to simple scripts. Sure, in bigger companies you can have Dev Ops who can assist people with such scripts, but knowing the basics you know for what you can ask, and it also can make communication a lot easier. It depends in which direction the given designer wants to develop. There are different things that will be helpful for future level designers and future system designers, but as a good starting point I would recommend picking a course on making a simple game (Unity or Unreal, does not matter) and sticking with it till the end, and after finishing it, designing and adding to it simple mechanics to make it more interesting. It gives a person both an overview of a (simple but still) game construction, programming basics and it also has a bonus of having a finished project for a portfolio (which is always a big plus). Just be cautious with the course picking part, as there are some that are not.. Great. Something approved by Unity or Epic should be ok though. As for designers already working, python is a great tool for many everyday tasks on text files. 
Lastly, what is a key advice you would give to young Game Designers who are about to start their journey in the games industry?
Before landing a job? Have something finished in your CV, can be a big design doc, can be a board game, a unity prototype – something that shows that you can finish what you have started. After landing the job, learn as much as you can, both from your peers and online sources, test every design theory you find – see what works for you, be open to feedback, your design is not you and finally, don't be afraid to fail – your gonna be fine, good luck!
Thank you for your time Marta!
Marta's Links:
Twitter: https://twitter.com/yeristr
11 bit studios' Twitter: https://twitter.com/11bitstudios
11 bit studios' Website: http://www.11bitstudios.com/
---
WWW Feature by Anne Zarnecke