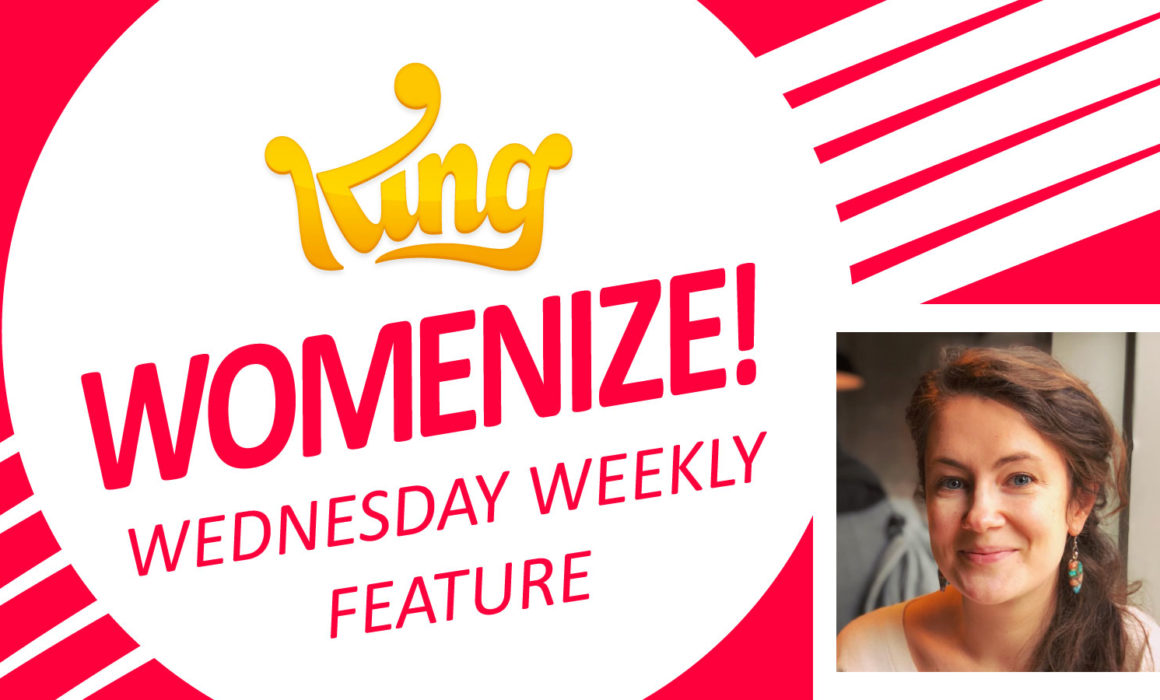 Womenize! Wednesday Weekly is our weekly series featuring inspirational women from games and tech. In this special edition we highlight sHeroes from leading mobile game studio King. Today, we publish the last of five King features with Olga Maslovskaya who is Associate Business Performance Manager. Read more about Olga in this interview: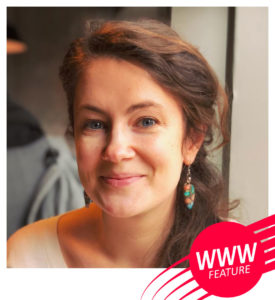 Hey Olga! You are a Associate Business Performance Manager at King. That kind of field is rarely talked about in the games industry, could you tell us a bit about what you do and how it relates to the game development process?
At King a Business Performance Manager is a sort of an analytical Product Manager. We work closely with the game teams, and advise them on a lot of things. My team (called Business Performance Unit) consists of Business Performance Managers and Data Scientists, and together we help the game teams by answering data-related questions and providing insights and learnings from past experiments within the game we work on, as well as across other games at King. I work on Candy Crush Saga, which is mostly developed in Stockholm. But in Berlin we have 2 small teams that contribute to that project, and I am proud to work with them on a game that's played by millions of people each day.
One example of what I do would be supporting the game team during the phase of a new feature development: to answer questions like what's the current state of the game (maybe we see that certain aspects of the game are not working / not attractive for our players), how many players would be affected by the change, how to set up the experiments we do (A/B Testing) so that we get the learnings we want and statistically significant results.
I also help producers define priorities for the game and make sure we have a stable backlog of things to do to improve the game. We are a business after all, and need to make sure the game performs according to expectations.
Before working as a Business Performance Manager you were a Data Scientist for King. What was the defining moment in your life, when you decided you wanted to work in these areas?
The switch from being a Data Scientist to being a Business Performance Manager happened rather naturally for me. I like dealing with people, and I love the product I work with. So I started being more and more involved with product-related discussions and decisions during my work as a Data Scientist. I also enjoy the times when I am able to translate statistics and sophisticated analysis that we do into simple learnings and take-aways for non-math people. That helps the game team understand better what the outcome of their work is, and hence makes everybody more involved.
My path to becoming a Data Scientist in the first place is a bit funny. I would say I took many detours in life to get to the job that I currently do. I have studied Japanese language and International Economics in my Bachelor's. Then during my Master's I focused on something more applied, and did a degree in Economics & Management, focusing on Marketing and Analytics. For my Master Thesis I was lucky to get an internship at Wooga and write my thesis with their data – I was building a churn-prediction model for one of their games, trying to predict when players are about to stop playing before they actually do, so that they can be targeted in-game and "saved". That opened the door to the awesome world of analytics in the gaming industry, and I am happy to be part of it now.
What kind of advice would you give to someone who wants to pursue a similar career like yours, any first steps?
Don't be afraid of changing fields if you are not yet doing what you actually want to be doing. It is always hard to start from scratch, and being an intern / junior member of the team might be a bit challenging at a certain age. But everything is possible, and it only takes some years to grow expertise and experience in the field you want.
When it comes to Data Science, I am mostly self-taught: did a number of online courses on R and SQL to get started, and then learnt by doing on the job. I was lucky that my team at King was accommodating for my slow pace in the beginning, and now I got to the level where I can mentor more junior colleagues and help them grow. It definitely feels very rewarding.
Thank you for sharing your insights with us Olga!
Olga's Links:
LinkedIn: https://www.linkedin.com/in/olga-maslovskaya
King Website: https://king.com/
---
WWW Feature by Anne Zarnecke