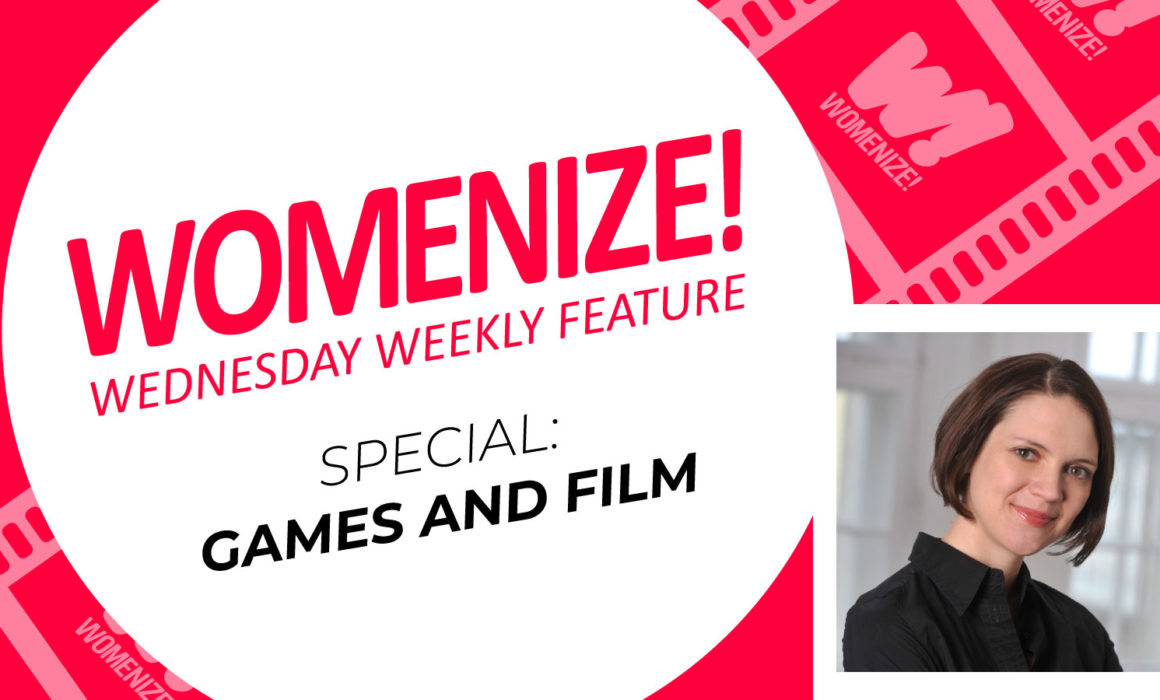 WWW FEATURE – GAMES AND FILM SPECIAL: DAGMAR NIEHAGE
To celebrate the upcoming edition of Womenize! Games & Film in Cologne, Womenize! Wednesday Weekly will not only feature inspirational women from games and tech, but also film in our WWW – Games and Film Special! For this edition, we talked to Dagmar Niehage of dagstar film, who will also be a speaker at our event next week! Read more about Dagmar in this interview: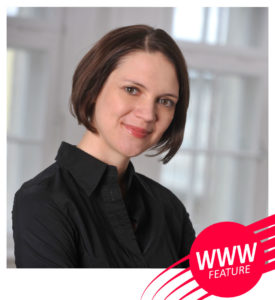 Hi Dagmar! You've been in the movie industry for nearly twenty years now and worked as producer, executive producer as well as post-production supervisor. What was your first-ever job in the industry, and what made you realize that you want to keep working in the movie industry?
My very first job was as a production assistant for the movie CHINADREAM directed by Otto Alexander Jahrreiss and starring Jürgen Prochnow. It was a real jump into the deep end, but it was amazing. I learned how a film production is build up and which crew member has which tasks. It was great to be a part of a very big crew and to learn, that every single crew member is important to make the film happen and to keep the production process going. Communication is crucial during the shoot between location, set, office, production company, distributors – in short, all parties involved. I was involved in the pre-production and shooting stage and I learned very fast, that the shooting is nearly always the most expensive phase of film production and that everything which has happened up to this stage is to make principal photography go smoothly and efficiently. But I wanted to learn more about the other stages of a film production. So I started to work as the right hand of a producer. I realized how much passion, creativity in combination with a very tough business is needed for producing film and I loved exactly this mixture. This made me realize that I wanted to keep working in this movie industry.
In 2006 you've founded your own company, dagstar film, which produces independent family-oriented movies as well as high-quality international films and documentaries, with a special emphasis on young European cinema. What made you choose to create your own company instead of keep working as a employee?
Actually it was the scholarship program Mediengründerzentrum NRW, which was founded in Cologne and for which I applied and was selected. I just wanted to give it a try.
With the launch of your own company and all of the experience you've gathered throughout the years, it seems like you always kept pushing yourself to strive for more. What is your advice for someone who just started out their career in the movie industry?
When you start your career in the movie business, I would recommend to have a look into all stages of a film production in order to understand how a movie is build up and how this system works. When you want to work as screenwriter, director or producer, you need to have staying power, diligence and, of course, in-depth knowledge and creativity. In general my advice is: To fight for your idea, not to give up, to gather a good network around you and to find your own voice.
Thank you for the inspiring words, Dagmar!
Dagmar's Links:

dagstar film's Website: http://dagstarfilm.de/de/
"Mein Lotta Leben"'s Website: https://www.meinlottaleben-film.de/
---
WWW Feature by Anne Zarnecke