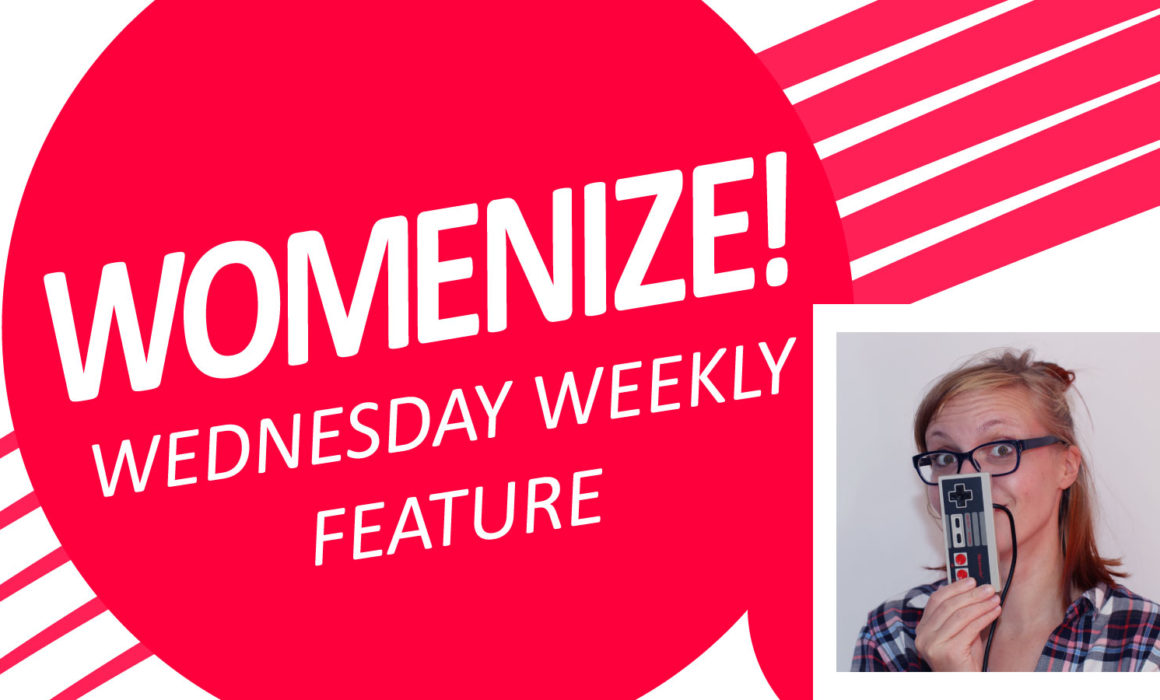 Womenize! Wednesday Weekly is our weekly series featuring inspirational women from games and tech. Jana Reinhardt is an entrepreneuer who co-founded her own indie game studio named Rat King together with her friend Friedrich Hanisch, and they have been releasing numerous games since. According to Jana, creating games (as fantastic as it is) can sometimes be a struggle – and not just a timely one. Find out why:
Jana, you're one half of the Halle-based game development Studio Rat King Entertainment. What led you to the decision to co-found your own studio with a friend instead of working with larger companies in the industry?
There were several reasons why I decided to found my own studio. One was that I just didn't know where to apply after finishing my studies as a Multimedia Designer. There were a couple of companies in Germany I would have loved to work at. But I was insecure about my skills. I can create games from scratch, but I never specialized in anything really. I'm not a 3D modeler. Or texture artist. Or an animator. Nor a project manager. I love to do all of that, but not exclusively. The other reason is that I started creating games with Friedrich, the co-founder of RAT KING. We wanted to explore where our own game and design ideas would lead us. We already created several projects in university together and had an amazing division of work. I wrote my thesis about indie game studios – it would have been a missed opportunity not to try the same as the guys I covered in that thesis.
Working as both an Art & Games Designer and Games Journalist, how do you balance the work of those two different passions?
It's not easy to balance both. Though I don't think that they are very different disciplines. I'm a game addict and this is a welcoming possibility to analyze current games from the perspective of a game developer and a journalist, and talk about both worlds. But the truth is: whenever I play someone else's game it takes time from my own creations. It is a constant struggle – for most game developers, I guess – to still find some space for playing games while the overhead of leading a studio already eats up time to actually create games.
I'm still not sure if I should rather focus solely on creating games, but I would very much miss writing about games and using my platforms (radio, Twitter, etc) to showcase interesting and innovative niche productions.
If you could change one thing about the gaming industry, what would it be?
There are a lot of problems we are still facing in the game industry, from the underrepresentation of minorities in games to sexism to neglected game workers rights. But I think that games are still mostly about violence and shooting is a shame. Don't get me wrong, I love shooters and swords fight A LOT. But I wish there were more games about politics or issues we face in our daily lives. Seeing what is happening in the world right now (right-wing politicians gaining more power, climate change, pollution and waste in the oceans, the refugee crisis – to name just a couple of those) I feel bad for simply creating adventure games for fun.
I don't know if that's the fault of the game industry or the games market or that we mostly cater to fun and entertainment. It really is a challenge to get out of my own comfort zone and try to create more meaningful games myself. I hope creating those becomes more relevant in the future than just technical innovations.
We hope so, too and wish you best of luck!
Jana's links:
Twitter: @RottenHedgehog
Rat King: Website
Currently in development: Behind Stars and Under Hills
Janas broadcasts at Deutschlandfunk