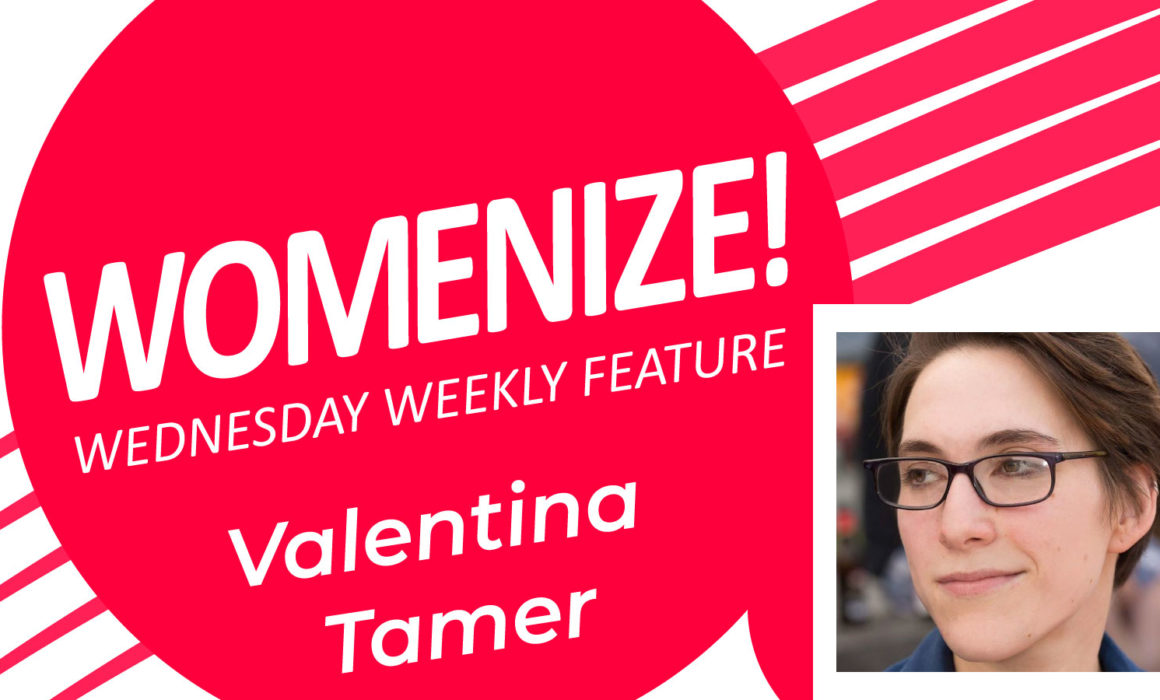 Womenize! Wednesday Weekly is our weekly series featuring inspirational women from games and tech. For this edition we talked to Valentina, Studio Narrative Designer at King. Read more about Valentina in this interview: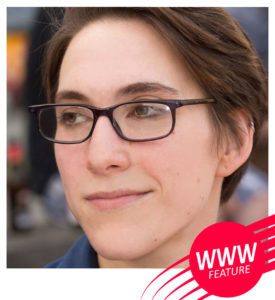 Hi Valentina! You are the Studio Narrative Designer for King. As both a Narrative Designer as well as a Game Designer, your tasks seem to include a vast field. Why have you decided to specify in two fields instead of just one?
Narrative design is the connective tissue between writing and game design, so it's a cross-functional job by nature. Not a lot of companies have dedicated narrative design positions, but all games could benefit from somebody with that skill set. So it's not unheard of to be a narrative designer and writer or a narrative designer and game designer (officially or unofficially). In my case, I just ended up in companies who hired me for this exact combination of skills. While working on point-and-click adventures, most of the studio writers also designed the puzzles and game progression to tell their story. And working on mobile games, my narrative design skills were a bonus on top of my game design duties, which turned me into the narrative advisor of the studio. These two crafts are not as separate from each other as they seem, although the exact balance of tasks has varied from job to job.
You started out your career in the games industry as an Internship Writer for Daedalic Entertainment. Can you explain to us how you got the job?
Frankly speaking, I just got lucky. I had just switched universities and some in-between time for an internship, which I didn't want to waste. Daedalic had an open position for a game design intern, so I applied despite not having a finished degree yet. It turned out that they had already filled that position, but they were in need of writing support. Since I had mentioned writing in the hobby section of my CV, they offered me that position instead. I wasn't going to say no to that. It was a combination of timing and nice people giving me a chance.
Before landing your first gig in the games industry, you've studied Game Design at the Mediadesign Hochschule. Would you recommend getting a degree as a start into a games career?
Most people working in the industry right now never got a game design degree. But it's changing, as more schools offer specializations and students aren't few. I've observed that job descriptions ask for degrees in a relevant field every now and then. But it's certainly not the only way in. Game design degrees are fairly new and many schools are still figuring things out – it's important to not go in expecting to be spoon-fed and given a job guarantee.
Personally, I found that getting a degree was a great way to learn many different aspects of game development, especially outside of my realm of knowledge and comfort zone. It's a team effort and speaking a little bit of everybody's 'language' goes a long way. Getting a degree is also a way to make connections in the industry and explore your interests a little more. Maybe you come out looking for another job than coming in? And since many jobs require portfolios, this is a time where you can create pieces and get feedback, without too much of a hurry.
That said, a game development degree isn't the only way in. I would recommend visiting local game development meetups, especially if you choose to study in another field (e.g. graphic design or computer science) or not at all – there are many things unique to game development that go beyond the usual scope of a craft. There's plenty of time to learn that on the job too, though. As a side note, getting a degree in something helps with work visas in the beginning of your career, but in the end, it's more about experience, connections and portfolio. Study or self-study what interests you, start your own projects, make connections. Most importantly, see what learning style suits you best and make your decision accordingly.
Thank you for your time Valentina!
Valentina's Links:
Valentina's Twitter: https://twitter.com/val_tamer
Valentina's Website: https://www.val-tamer.com/
King's Twitter: https://twitter.com/King_Games
King's Website: https://king.com/de
---
WWW Feature by Anne Zarnecke