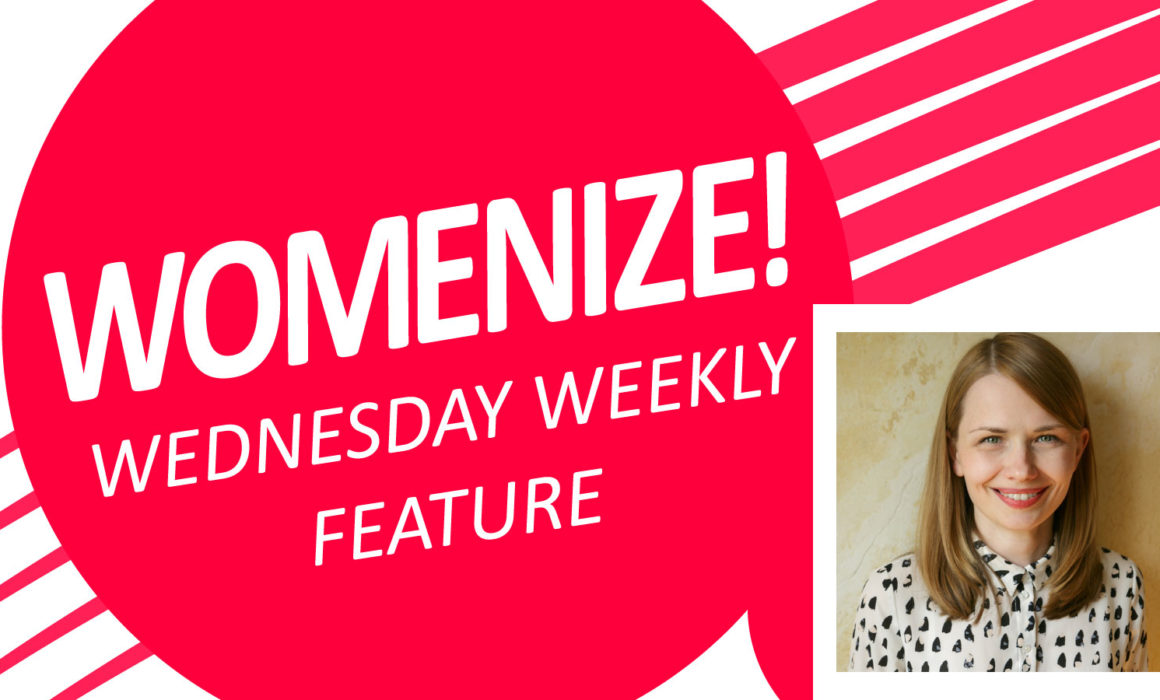 Womenize! Wednesday Weekly is our weekly series featuring inspirational women from games and tech. Today's edition features Hamburg-based media educator Christiane Schwinge who is deeply involved in the gaming industry, always supporting the next generation of creative game makers. How? Read on to find out:
Hi Christiane! You're a media educator and lecturer based in Hamburg, but you're also very involved in the gaming industry. Can you tell us a little bit about how you became active in games?
Actually I studied education sciences to work at a theater afterwards. During my studies I got in touch with media education and I recognized that I want to become a media educator because of the huge relevance of media – not only for children and adolescents but for the whole society. For my main study period I moved to Hamburg in 2005 and I quickly got in touch with the local scene of media education. I joined the jaf e.V., a non-profit club for hands-on media education. Together with some other guys from this club we hosted a film festival at the Bundeskunsthalle in Bonn in 2006 where we also showed machinimas. This became the hour of birth for the independent and non-profit Initiative Creative Gaming that we founded in 2007.
In 2008 the first PLAY – Creative Gaming Festival took place and we also developed our first game design and machinima workshops for students and further training for teachers. Since then I'm very active in the field of games, arts, culture and education. Always with a twist because Creative Gaming means to play with games, to break rules, to make the game a toy or to use it as a tool. Today I'm the speaker of the Initiative and the artistic director of PLAY and – to close the circle – one of my foci is the intersection between theater and games. This topic always appears in the program of PLAY and besides that I'm experimenting with young people, for example how to transfer a digital game into the classroom.
To work with games is essential for me because it's such an important and gigantic medium. It offers lots of possiblities to be creative, to tell your own story, to learn how to code and so on. Working with digital games also means getting in touch with so many different people, for example: students, parents, teachers, librarians, artists and so on. That's what I really appreaciate about my work.
Can you give a little insight on what you do as a leader of ComputerSpielSchule Hamburg?
The ComputerSpielSchule Hamburg (CSH) is a project from Initiative Creative Gaming, funded by the Bücherhallen Hamburg, Hamburg's public library and it is located at the Hoeb4U, the public youth library. It takes place every Friday afternoon at it's open for everybody who is at least 10 years old or at 5th grade.
Together with my colleage Vera Marie Rodewald I run this project. We have a team of about 8 to 10 students from different universities and every Friday two students and one leader are conducting the CSH. This is a very important aspect because students that work at the CSH get a lot of practice and training over the long term. This is why the project became also important regarding the promotion of young media educators.
Since its opening in 2015 we are always working on the complex concept of the CSH. On the one hand it is classical hands-on, like producing your own Let's Play or drawing new characters for an existing game. On the other hand it has a gamification frame. If you join the CSH you receive a questlog with lots of different quests and visible experience points. This is a huge incentive for the participants to come back which is pretty important because most of the participants could also just play at home, but they like being in the CSH because of the quests and the people.
Every second Tuesday we have a team meeting where we talk about the "school days" and paedagogical questions, about technical stuff and of course about games that we would like to play there. Leading a project also means doing lots of organisational stuff such as team planning, accounting and fundraising. And besides that we are often invited to give insights into the concept of this project all around Germany.
You co-founded Initiative Creative Gaming. What is your agenda with the initiative in the long run, and what are current projects that you are excited about?
A very important aspect is to reach as many adolescents as possible to join our workshops. In our workshops they change their perspectives by using games not in the way they were supposed to be used and to develop something new. Through this change of perpspectives they become aware about games as something that is made by people. They realize that they also can become a game designer in principle. This is a basic goal of media education: to empower people to produce media to impress their own opinion.
To create enduring structures it is very important to get funds for longer projects such as the CSH. But also teachers play an important role because if they do not only cooperate with us by inviting us to conduct workshops at their schools but also join our further training, they will work with games in their lessons by themselves. We developed a very functional further training where we support and accompany the teachers for a while before they can use Creative Gaming methods for themselves. Providing further training for many more teachers would also lead to more enduring structures.
Last but not least I'm always excited about our festival. PLAY18 just took place one week ago but we are already planning PLAY19 which takes place from November 14th to 17th in Hamburg. What I love about curating this festival is that I deeply get in touch with one topic for a whole year. This year's motto was "Ready Game Change – Create a New Tomorrow" and the program dealt with the question how games can help to create a better future. Right now I'm collecting ideas for the next topic that will be announced in spring – so stay tunded! 🙂
Thank you for taking the time!
Christiane's links:
@c_banane
PLAY – Creative Gaming Festival
Initiative Creative Gaming
ComputerSpielSchule Hamburg